ceo & broker
We are real estate communication professionals.
A brand that presents the universe of communication and visual arts to a spectrum of demanding customers. Because so are we. From business to private customers, today's market has created a demand that focuses on strategy constantly correlated with the future. If our customers' needs are specific, our service cannot be generic.

Luís Relvão Cardoso has a degree in Communication and a postgraduate degree in Marketing Management. He has been Consultant, Account and Co-Founder of three Creative Branding Agencies since 2005. In 2018 he becomes the founder of the first Real Estate Agency that integrates in its modus operandi all the methodology of a Creative Communication Agency.
18
years
of experience
in marketing
and communication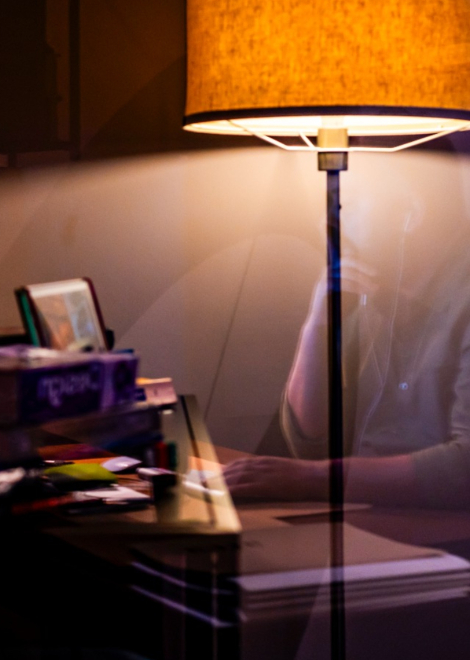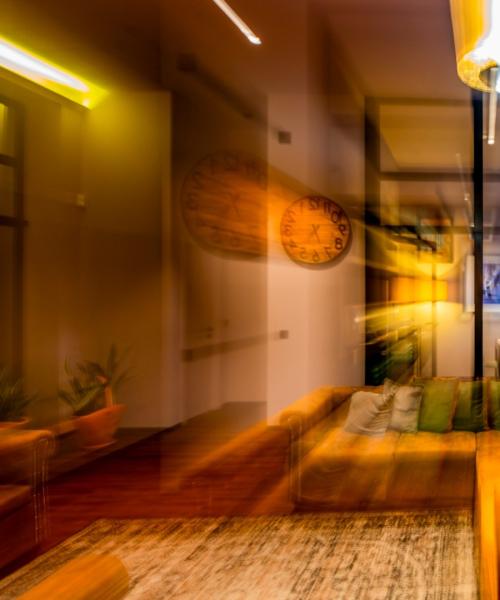 We create communication through our branding expertise. We provide and design a new life for brands and real estate. Get a quote, we are your agency.
Ver consultoria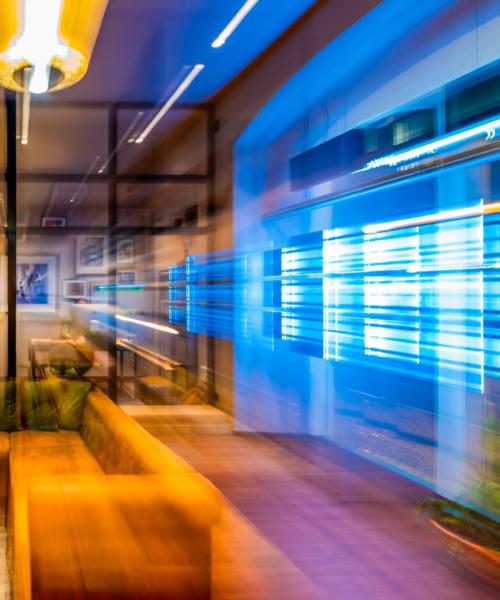 We innovate because we are disciplinedly motivated. Creativity as the basis of designing content aimed at commercial results, but above all qualitative.
Ver consultoria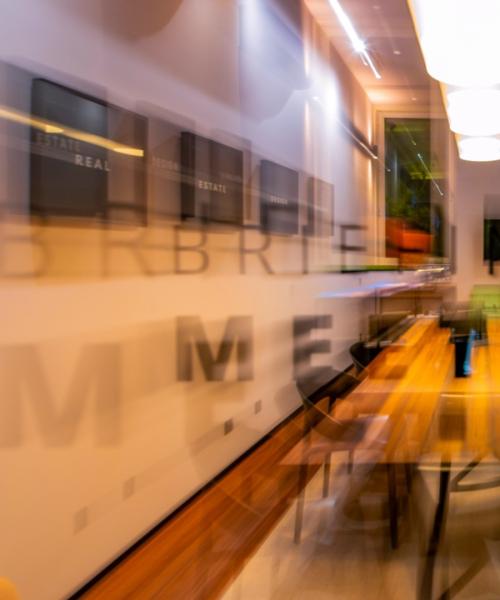 We carry out, with professionalism and rigor, legally regulated activity, which consists of looking for interested clients to carry out business on real estate.
Ver consultoria
Testimonies


Buyers
/ Dirk Nieamann and Lisa Alves
Luis works very professionally and brings the buyer and seller side together efficiently and personally. AreaMais successfully went through a fully digital, transparent purchase process in less than 90 days, which is very valuable for us as buyers in times of crisis such as Corona. And when we as a buyer had further questions, such as a (garage) parking space, this was also served very well and personally.


Sellers & Buyers
/ Joana Guardado and Pedro Rodrigues
Our search for "the house" found Areamais in a early phase. Different for not presenting a thousand solutions exhaustively, but carefully sellected properties instead, elegantly respecting the profile and space for reflection of each client. We especially thank Luís, not forgetting his entire team, for the luck of having completed both processes: a sale and a new purchase; with the notion that we asked for help, not only from a professional of excellence, but from a person we trust, which leaves us a collection of good memories, to which you he'll always be connected.


Seller & Buyer
/ Pedro Alexandre de Carvalho
Highly recommended. You will only have doubts in business if you wnat. In my experiences with this company, as a seller and then as a buyer, I conclude that I worked with true consultants who strive for the safety and satisfaction of their true partners. Congratulations and keep the track of success.

Buyers
/ Ivan and Sandra Vaz
The consultant Lídia Davim was very helpful, always responding in a timely manner to all the questions that arose. We were treated very professionally. We highlight the sympathy, availability and friendship that was created. We recommend 100%!


Buyer & Seller 
/ Isabel Santos
With the help of AreaMais real estate we found our dream home and within a month they sold mine. Thank you to all the excellent professionals I found who know how to listen to customers. Here we will be happy!


The best feedback I can give about the experience of buying a house with AreaMais is that if someone asks me how to do it, what annoyances and bureaucracy they have to deal with, I won't be able to answer. The usual answer is: I don't know very well, but I'll give you Luís contact and he'll help you for sure. In fact, my time and energy spent on this process was very little indeed. I never really had to worry about anything. For those who already have a super busy day like me, this detail made all the difference (even more so when I wasn't expecting it to be so). The establishment of the relationship with the seller, the involvement with my bank, the collection and delivery of keys to be able to enter the house quickly, including the trust he placed in me, always made me feel calm in a matter with such great weight in my life. of a person. Thank you very much for everything and without a doubt you will always be my option in anything related to real estate. It remains for me to say that there was always the feeling that the relationship was never just about business. There was a call that stayed. I always felt the genuine interest and availability to reassure my doubts. There are things that are priceless.

Buyers
/ Lídio and Anabela Raimundo
Of course, I don't buy or sell a house every day. However, our last experience was a long one in finishing. However, I appreciate the calm, the councils and the professionalism of AreaMais; namely from my consultant, Lídia Davim. Thanks for everything and good business to all.


Buyers
/ David and Carine Stepanek
What a pleasure to have found a real estate agency like AreaMais in Figueira da foz! We are very happy and grateful to have met the real estate agents of the Agency, for the purchase of our second home in Portugal; their know-how and professionalism warms our heart! Thank you Lídia and Luis!


Sellers
/ Pedro Abreu and Sofia Henriques
For us, AreaMais was essential for the sale of our apartment in a very short period of time. Ricardo, who helped us with the sale, has a friendliness, sincerity and professionalism that really make a difference. After the property was sold, we also had the help and advice of Luís, who was essential for the process to go smoothly. A heartfelt thank you to the entire team od AreaMais!


Buyers
/ José Moutinho and Patrícia Almeida
A huge thank you to Luís and Filipe for, from the first day, showing interest and availability in helping us find the house we idealized. Even after acquiring the property, they are still present, and without any doubt, they made the purchase of our first home an excellent experience.

I thank you from the first contact we had. You played a very important role in this business because we managed to reach an agreement largely because of Lídia. For her ability to mediate her own business. Thank you and I hope to buy again more real estate from you.


Buyers
/ Filipe Oliveira and Ana Grou
From the first contact, the consultants Filipe Seco and Luis Relvão Cardoso were very available and genuinely interested. More than a deal that we made, it was a friendship that was established. Areamais proved to be very professional, finding the perfect solution for our ideals, ambitions and available budget. For sure, whoever resorts to Areamais will find professionalism, honesty and proximity.

Buyers
/ Luís Cardoso and Margarida Saraiva
A thank you is not enough. We cannot fail to highlight the excellent Friendship, Availability, Treatment and Follow-up that we feel with all the members of AreaMais. They will be forever marked in our lives like our new home. We recommend it to anyone looking to acquire a property because you will not regret it for sure.


As a customer, the experience was very positive. Since, in such a special moment, I was lucky to find people worthy, honest and who support me. From the beginning, objectives were defined in a specific and viable way according to my interests and needs. From the first moment there was seriousness, transparency and professionalism. From the first contact there was a relationship of honesty and availability on the part of the consultant. He is an excellent professional, insightful and persistent. He knows the client, respects him and does everything to meet him. He is a transparent and correct person, who makes a difference in his professional field. The entire process was handled with the utmost professionalism and speed. Due to the trust I have established with AreaMais, I will hire their services again and recommend them. I highlight as main attributes seriousness, professionalism, transparency and market knowledge. Congratulations to the whole team! Here is my thanks for the professionalism, kindness and dedication. Very successful votes!


It was a rewarding experience from the 1st day. Luís Relvão and Filipe Seco, were available, serious, with knowledge of the market, and were willing to do a good deal, both for the buyer and for the seller. They never approached me, as is often the case, with the intention of making me sell the property at all costs, putting defects in it/devaluing it, etc. In fact, in this real estate agency, the profit motive is not the only thing. The service that the consultants provided, from the beginning until the deed, was excellent. In fact, in addition to the permanent concern shown, they answered and organized all formal questions related to the sale. Despite being recent in the city, the real estate consultants were always very available and knowledgeable about the market. In the future, I will use AreaMais services again and recommend it to other people who are close to me, namely for the qualities already highlighted above. I would add seriousness, loyalty (the only real estate agency that I provided the keys to access the property), the spirit of serving well and, in the end, a relationship of friendship and respect for the work developed. Well done!


It was a very positive experience. They were always available and very professional. I would hire AreaMais again for the professionalism shown in all phases of the business. I recommend!


Buyers
/ Casa Picadeiro New Owners
If there are days that ask for a note, a small record... today's runs out of pages!!! It is, in all, special!!! We reserve what you deserve... In the real estate world, we say that it is time to praise AreaMais. At AreaMais dreams come true. + professionalism, + veracity, + rigor, + communicative fluency. And how many are associated with it? Security, uniqueness, authenticity, altruism, trust, simplicity, availability, dynamism, friendliness, personalized service, attention, follow-up, clarification and experience. From the beginning of this journey, we had the perception that we were dealing with unique, transparent consultants and we were absolutely sure that it was with them that we wanted to achieve an excellent business. We express a few words of appreciation about the consultant Filipe Seco, a professional of excellence, full of human capital, with a genuine character and willing to help. It stands out for being proactive, committed, dedicated, putting the emphasis on the client's well-being. As for the consultant Luís Cardoso, we emphasize that he is an authentic professional, with integrity, class and rigor, with excellent knowledge of the market and the inherent legislation, whose gift of speech becomes unparalleled. Excellent in his analytical ability, a good speaker of thought, as he helped us to structure our decisions about the type of property, purpose of the same, location. Their collaboration went further, guiding the entire process of changing the Local Accommodation. The collaborative work between the two should be highlighted. It was a crescendo, establishing itself in a memorable experience. Everything went very well: we never doubted that it was so! We never feel pressure, words like freedom and so do customers! AreaMais is a place that welcomed us, continues and will continue to captivate us. We consider ourselves privileged, thanking you for listening and speaking about the AreaMais brand. And so we made our choice, with AreaMais history is made! We are happy to have you among our friends. For the reasons mentioned, we recommend this real estate agency that we rate as sublime.


Sellers
/ Alexandre Silva and Gina Salvador
As customers, our experience when selling our property was very positive, since all the employees/consultants were very competent and simplified the whole process to the maximum, always showing availability to clarify/inform about all the procedures. In this way, if we need to provide this type of service again, we will contact AreaMais again to complete the deal.


Buyer & Seller
/ Marisa Gomes
The experience of selling and acquiring my properties with AreaMais was super positive. The services of the consultants Luís Relvão Cardoso and Lídia Davim from the first day to the deed were super professional, attentive, careful, I have no words to describe them, even with several setbacks in both businesses they were always available to help solve problems . I would undoubtedly request the services of AreaMais again for their professional commitment, for accompanying clients in whatever is necessary until the deal is completed. I recommend it to my friends, family and anyone who wants to sell or buy a property. AreaMais has competent, committed, dedicated people and I never felt abandoned until the realization of both deeds. I am very grateful to the consultants for their persistence and affection. Without AreaMais I would not have completed both deals in such a short space of time.


Sellers
/ Luís Mendes and Cristina Marques
The experience of selling our property through area+ was very good and positive. The service of the consultants, from the first day until the day of the deed, was extremely dedicated, very professional, very careful to explain step by step the entire sales process, and the necessary bureaucracy until the final act. Excellent service provided. We would request the services of AreaMais again for the commitment and professionalism they showed throughout the process. We recommend this agency, whether to family members, friends or anyone who needs to sell or buy a property. This Real Estate company has competent, super professional people, committed to helping to do business and most importantly, serious, honest people who present clear and well-explained solutions. A big Thank You!


Buyers
/ João Carvalho and Inês Domingos
It was a good experience. They offer a good service, which even with the various setbacks are always available to help with their resolution. We would hire AreaMais again because they accompany customers in whatever is necessary until the deal is completed. We recommend it for the availability and attention of the consultants and because we never feel abandoned until the deed is carried out.


Seller
/ Sidónia Gonçalves
My experience as a seller with AreaMais was a rush of emotions, as I was an emigrant I was afraid of the difficulty of distance, but at the first contact I immediately felt that with this real estate company everything would go well. We were always in contact and one thing I appreciated about the consultant Lídia was her positivity and willingness to help. It was without a doubt a good experience and when I need this type of service again I know it will be with area+ because in addition to professionalism they go further. I recommend without a doubt. Thanks to Lídia and Luís for helping me to complete this sale.


Buyers
/ Carla Santos and Alexandre Frutuoso
They were excellent, from the first contact, throughout the entire process, until the day of the deed. The whole process with a lot of confidence and professionalism. It was a close, informed and enlightened contact. As a client it is good to know that the consultant, in this case Luís Cardoso, follows up and gives feedback throughout the process and is concerned with achieving a good deal for everyone involved. Would we use AreaMais services again? Yes No doubt. I recommend. Attributes: speed in the process. Assertiveness and Confidence. On a scale of 0 to 10, I gave a score of 10 to the entire process. Thank you for everything!


Seller
/ Olga Freitas Monteiro
It was a very positive experience. 5 star service from start to date of deed. I will definitely use your services again. I recommend them for their commitment, friendliness, insistence and professionalism. I'm very grateful. Without AreaMais I think I would have given up.


Buyers
/ Paulo Augusto and Aline
We want to thank AreaMais for the excellent service. We enjoyed it very much and we certainly recommend it to our acquaintances. During the negotiation we could see that we were dealing with a real estate company where its methodology and working posture is not aimed only at selling, but at carrying out a negotiation in a transparent way in which all parties could understand and be sure that they were conduct a secure business. We especially want to thank the consultant Luís Relvão Cardoso, who from the first service to the after-sales did not measure efforts to help us. We feel how important it is to work with a salesperson like Mr. Luís, an honest and hardworking person, who gave us all the support from beginning to end of the purchase we made and which was successful.


Buyers
/ Marcos Freitas and Fabiana Jordão
It was a very good experience. We had full monitoring by the consultant Luís Relvão Cardoso who helped us in all matters, including with the bank. We recommend AreaMais for its transparency and quick response in solving the problems we encountered during the process of acquiring our house.


The keywords that describe AreaMais are: honesty, seriousness and professionalism! Special thanks to Consultant Sérgio Neto who made me believe that it was possible to sell my property when disbelief was already too much! I would certainly recommend your services in the future. May you have much success!


It is not a real estate company like many others that you see in the real estate market. Here I found honesty, friendship and I felt that it goes a step further to help the client in everything necessary to complete the purchase or sale of a property. I personally have no words that can express my satisfaction with AreaMais and in particular with Lídia and Luís, who were exceptional from the beginning until the sale was completed, because as I live in a country far away from Portugal, the USA, it would have been very difficult to get the deal done as quickly as they did. My biggest thanks to the entire AreaMais team, to whom I wish all the success they deserve and much more!

The service of the AreaMais consultants was something I did not expect to find, very close to the customer. There is a lot of dedication and a desire to overcome daily, they made the business a lot easier for me and being young, I feel like I couldn't have worked with a better real estate company. An attentive, dynamic and reliable agency! Without any doubt, AreaMais positively surprised me, and I know that, with the philosophy that the real estate company presents, tomorrow will always be better, and I already know who to count on!


Buyers
/ Diogo Alexandre and Patrícia Nogueira
Our experience with this Real Estate was fantastic because any obstacle that appeared they were always available to help us, they were tireless and very available throughout the process! From the first contact we had, we knew that it was with them that we really wanted to do business, not only for the professionalism that we saw from the beginning but also for their friendliness and we guarantee that we are really grateful for everything! With the help of the AreaMais we made a dream come true! They are excellent professionals and excellent people! Persistence, Sympathy and Professionalism is something they really don't lack! Thank you!


Sellers
/ João lima and Vera Silva
Thank you so much for helping us sell our property, and in such a professional way. We consider this real estate perfect because it helped us throughout the process and cares about both sellers and buyers, from the beginning to the end of the business, and besides being great professionals, they are great people. Absolutely certain that if we need to do another business we will contact this agency again, which we have already recommended to other friends due to the good references we have. Thank you so much for everything and all the best for your future because you deserve it!


Buyers
/ David Pereira and Sara Ramalho
It was a very positive experience because they were always available to answer questions and quickly solve problems. The consultant Luís Relvão Cardoso was very helpful and AreaMais proved to have good professionals at its service. We recommend this real estate agency for its service, the way of advertising the properties and the availability to resolve issues related to the business.


I express my total satisfaction from the first approach in showing interest and dedication, not making me feel like another customer but a friend, which made this whole sales process easier, as well as in solving small unforeseen events that sometimes arise when least expected. It should be noted the speed, methodology and effectiveness used in order to sell the property, which in my opinion make this real estate company stand out and different from the others. I recommend the services provided by AreaMais to anyone who has a property for sale and is afraid to contact real estate agents. area+ is not just another real estate company, it is reliable and helps us.


My experience with AreaMais couldn't be better! As in everything we do, doubts always arise, she was promptly clarified and advised. It was very important to feel accompanied on the path I traced. The suitability, honesty and transparency of its services and employees are irreproachable and unquestionable, thank you for everything!


My experience with this real estate company was very positive, surprising me on all levels. It couldn't be better and that's why I highlight the dedication and support they gave me. I can only say good things about the Consultant Luís Relvão Cardoso about the service he provided me! Friendliness, availability, seriousness, clarity, knowledge and his professionalism were always constant until the deed date and after as well. I recommend!