Jul 11th 2022
P R O P E R T Y . S O L D
"This House, which is in good condition, is looking for a new family. With the right adaptations and updates, it will become a dream home. Property with excellent attributes, right in the center of Vila do Louriçal."
LÍDIA DAVIMAgency's Real Estate Agent.
Property located in the center of Vila do Louriçal.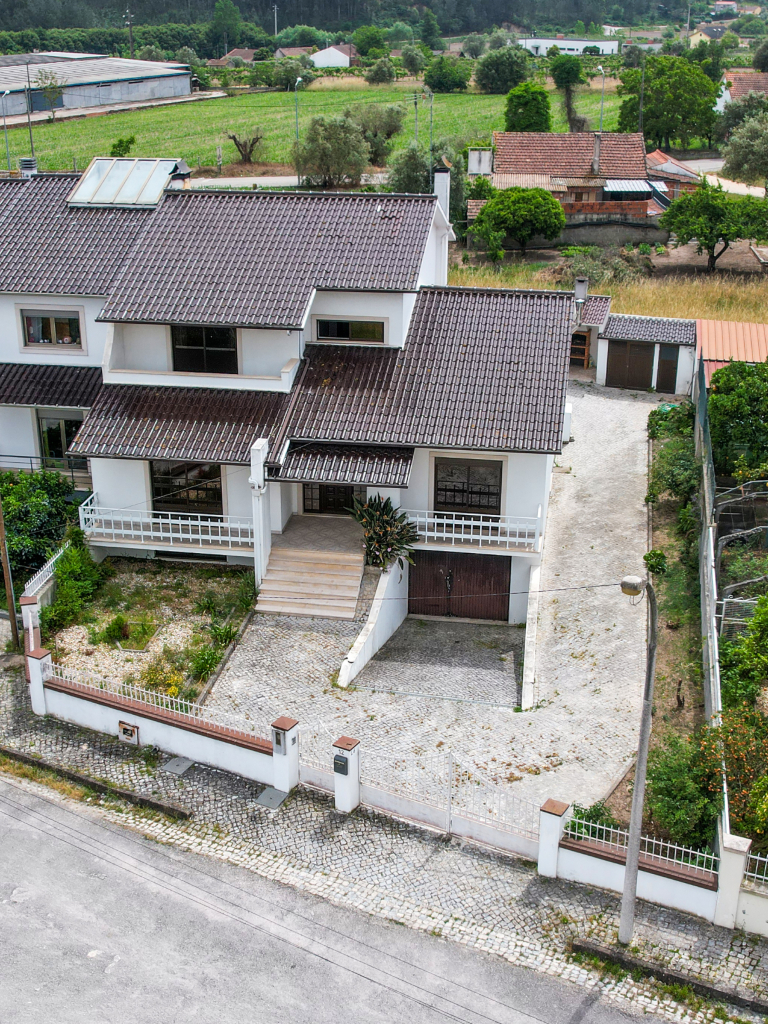 A semi-detached house with excellent areas.
Being located in the center of Vila Louriçal, it is close to all the services that this locality offers and makes available. The house is located on a plot of urban land with 616m² and has an implantation area of ​​160m². It consists of 3 floors: garage/basement, ground floor and first floor.
Its divisions presents itself with a circulation hall where there is a stone-wood staircase, and in the basement there is a garage with about 140m² that accommodates 4 cars. On the ground floor there is a large living room-kitchen with fireplace and access to the outdoor terrace with barbecue, storage and toilet; It also has two bedrooms (one with a balcony and built-in wardrobe) and a complete bathroom with bathtub.
On the first floor there is a hall with access to a storage room in the attic, a complete bathroom with bathtub and two bedrooms with a balcony and built-in wardrobes, one of them being a suite with a bathroom with a shower base. The entire house has a diesel central heating system and has a balcony/laundry room next to the kitchen.
Moradia do Louriçal was sold in a few days. It took just a few weeks between recording communication content, preparing the property file, and even writing the deed. Another excellent work by our Agency and the Consultant Lídia Davim.
. . .
Credits: 2022 © AreaMais | Property Agent - Lídia Davim | Photography - Hélio Gomes | Broker - Luís Relvão Cardoso