CE Energy Certificate | C
Property located in S. Pedro, Figueira da Foz.
"Being a property located a few meters from the beach, which is divided with two T2 and one T3 apartments, and also with a garage; can be to the future owners a profitable investment or housing motivation."
RICARDO SANTOSAgency's Real Estate Agent.
Moradia da Cova Gala is an urban building in total ownership, with floors and/or rooms that can be used independently. It is divided into four parts: basement with T2 apartment, ground floor with T2 apartment, first floor with T3 apartment, and a garage for two cars. These housing units and garage converge to common areas consisting of balconies, terraces and closed shed with laundry and storage.
Sunny outdoor space typical of the local architecture.
Each housing unit communicates with the outside terrace and entrance areas. The garage is accessed from the outside and from the inside you also have access to this part of the building.
In the villa, on its highest balcony, it is possible to dazzle the blue mantle of the sea that bathes the beaches of Gala. It has two terraces and a balcony, which expand the social areas of the housing units to the outside.
Excellent state of conservation.
This property has undergone corrective and preventive maintenance over the years by its owners. Expansion works and the respective division of the building into apartments are documented and legalized, both at the Municipality of Figueira da Foz and at the Finance and Conservatory.
It is a great property for investors in the rental market, but also for investors in local accommodation. It can be an excellent solution for own housing with accommodation and/or rental income, or with the same strategy but also being a holiday home.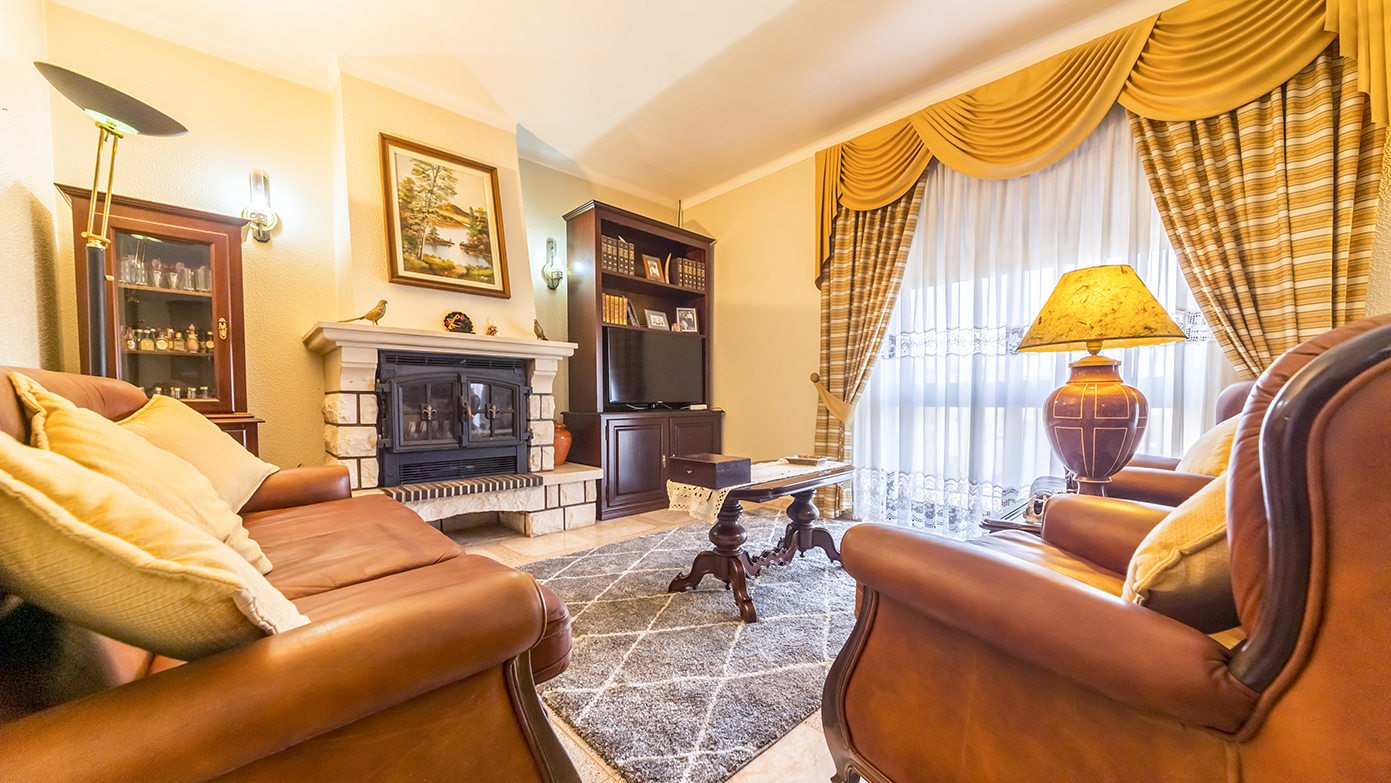 The T3 apartment on the first floor has 123m² of private gross area and has a balcony with sea views, which extends along the building. It is compartmentalized with kitchen, living room, two bathrooms, one of which is a suite, and three bedrooms.
The T2 apartments on the ground floor and in the basement have, respectively, 81m² and 123m² of private gross area and both communicate with the external terraces. In the basement the T2 is compartmentalized with kitchen, living room, a bathroom and two bedrooms. On the ground floor the T2 is compartmentalized with kitchen, living room, two bathrooms and two bedrooms.
Leave us your message. See you soon.
If you would like more information about Moradia da Cova Gala and schedule a visit in person or by video call, please contact us using the property form or through the Real Estate Consultant Ricardo Santos.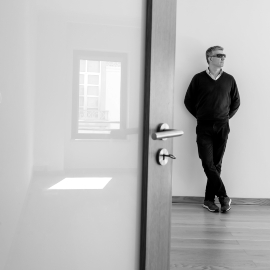 Ricardo Santos | 933138544
ricardosantos@areamais.com
 | © 2022 | Property with 
communication and real estate mediation contract on an exclusive basis
. Property available for sale on a sharing basis with other real estate agencies and consultants. For more information contact us by email or using this form.